Cajsa Ty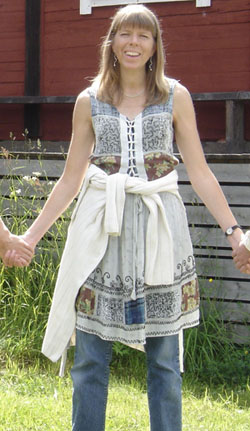 I am a certified dance leader in both Sacred Dance and the Dances of Universal Peace, which I have led since the eighties. I often include different practices of mindfulness and body awareness and free dancing in my workshops, too. Participants have said that I am easy-going and teach with warmth, humour and clarity.
Early on I also learnt to sing and dance the words of the Aramaic Jesus/Yeshua, which I happily share with others.
When not teaching dance, I have been working as a special ed teacher at the Steiner Waldorf School. I now live in Stockholm, near the water and beautiful forest paths.
Personally I find very much beauty revealed in these dances and chants from all traditions. To share them with others gives me happiness!
For more information on booking a dance weekend with me, click Contact.