Dance
Welcome to the Dance Circle!

Let these dances become a life giving path, an adventure, your own peace of mind, or VINDAFRID, as we would say using an old Norse word. Experience joy, beauty and energy in loving community with others.


Dances of Universal Peace

The Dances of Universal Peace are a part of the timeless tradition of sacred circle dancing with inspiration from living words - prayers, phrases and mantras - from the whole world. Sound, breathing, and body awareness form a basis for the circle. The loving encounter with others, with your own inner self, with sacred earth and with the most Beloved One - which the mystics sometimes call the creative source - permeates the dances. Dancing itself may become an expression of our intrinsic yearning for deep, inner peace and a peaceful and fruitful being together with one another.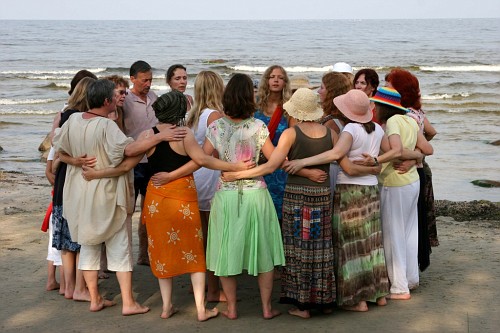 Some of the dances' themes are compassion, forgiveness, connectedness with living sacred nature and divine power and beauty.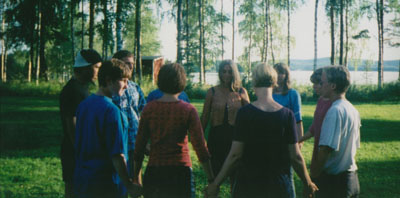 The Dances of Universal Peace incorporate singing with dancing, often to simple accompaniment and live music. Some dances are lively and dynamic, while others are peaceful and meditative.
The emphasis is on expression of the heart. The dances may be experienced as a meditation in movement, a harmonious body prayer, a pleasant and enjoyable moment for one´s own personal development and inner growth. They also form a natural part of open religious dialogue.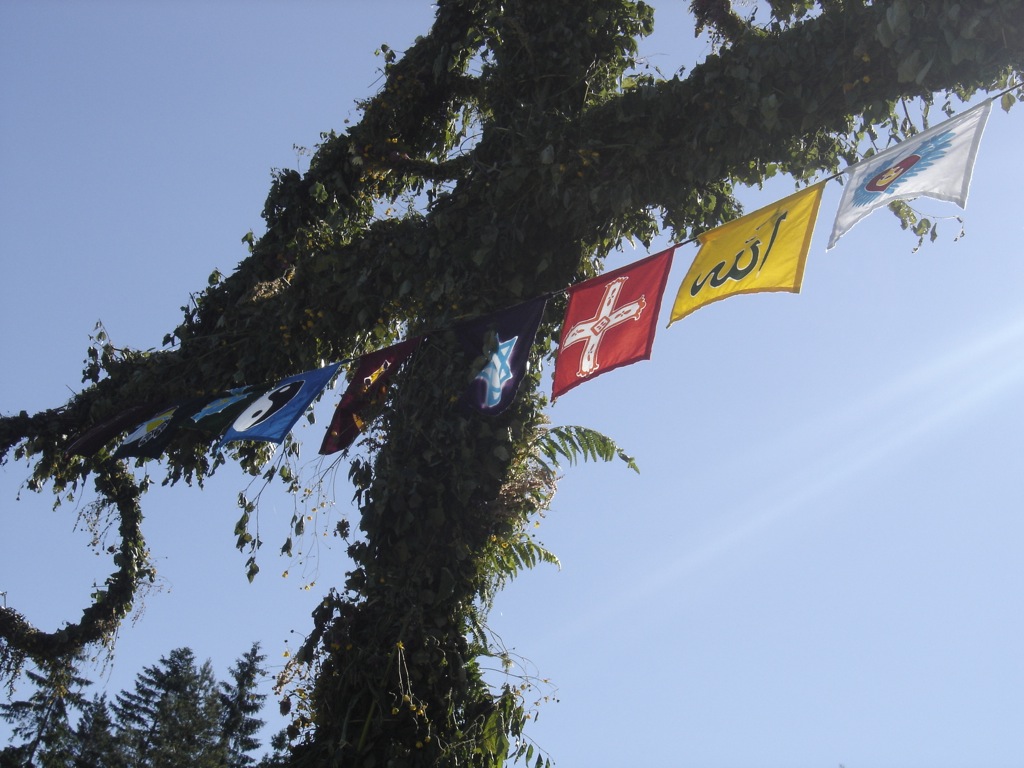 To learn about the dances and their history, have a look at Dances of Universal Peace web site
For more information about arranging a workshop or weekend with Cajsa: Contact
Dancing with the Aramaic Jesus

There are many profound and delightful Dances derived from Yeshua's/Jesus' words in his own mother tongue - Aramaic. You may encounter the dance cycle of the Lord's Prayer, the "I am" sayings, the Beatitudes and other sayings.

More information about this and more: abwoon.com

For more information about arranging a workshop or weekend with Cajsa: Contact
Sacred Dance
Sacred/Circle Dance includes many of the dances enjoyed by folk dancers, but the focus is more on the inner experience of the dance. The Sacred/Circle Dance movement began with the inspiration of dance master Bernhard Wosien. A prominent dancer and choreographer, professor Wosien, had a great love for the traditional folklore and dances of Europe, and studied the ritual, symbolic and esoteric aspects of these dances. In 1976, professor Wosien, together with his daughter, Gabriele, came to the Findhorn Foundation, an international spiritual community in Scotland. A Sacred Dance group was formed among community members to learn what Wosien called the "Heilige Tanz", or Sacred Dance. As dancers spread out from Findhorn, the Sacred Dance went with them, and within a few years there were groups all over the UK and Western Europe, enthusiastically carrying on Bernhard Wosien's work. Since the term "Sacred Dance" was easily confused with liturgical and other religious forms of dance, many groups changed it to Circle Dance, and it is today known by different names.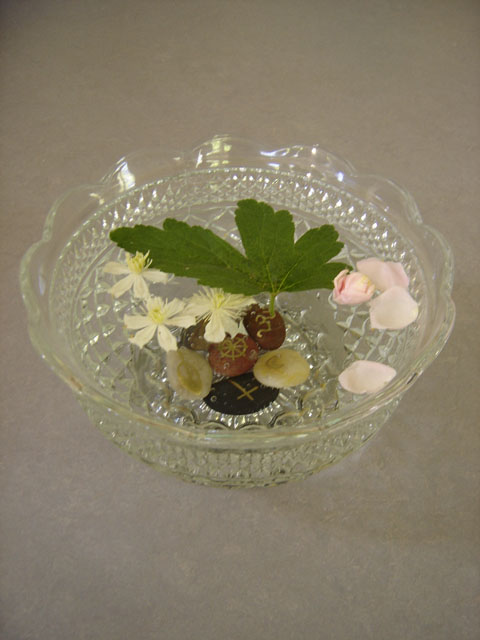 For more information about arranging a workshop or weekend with Cajsa: Contact